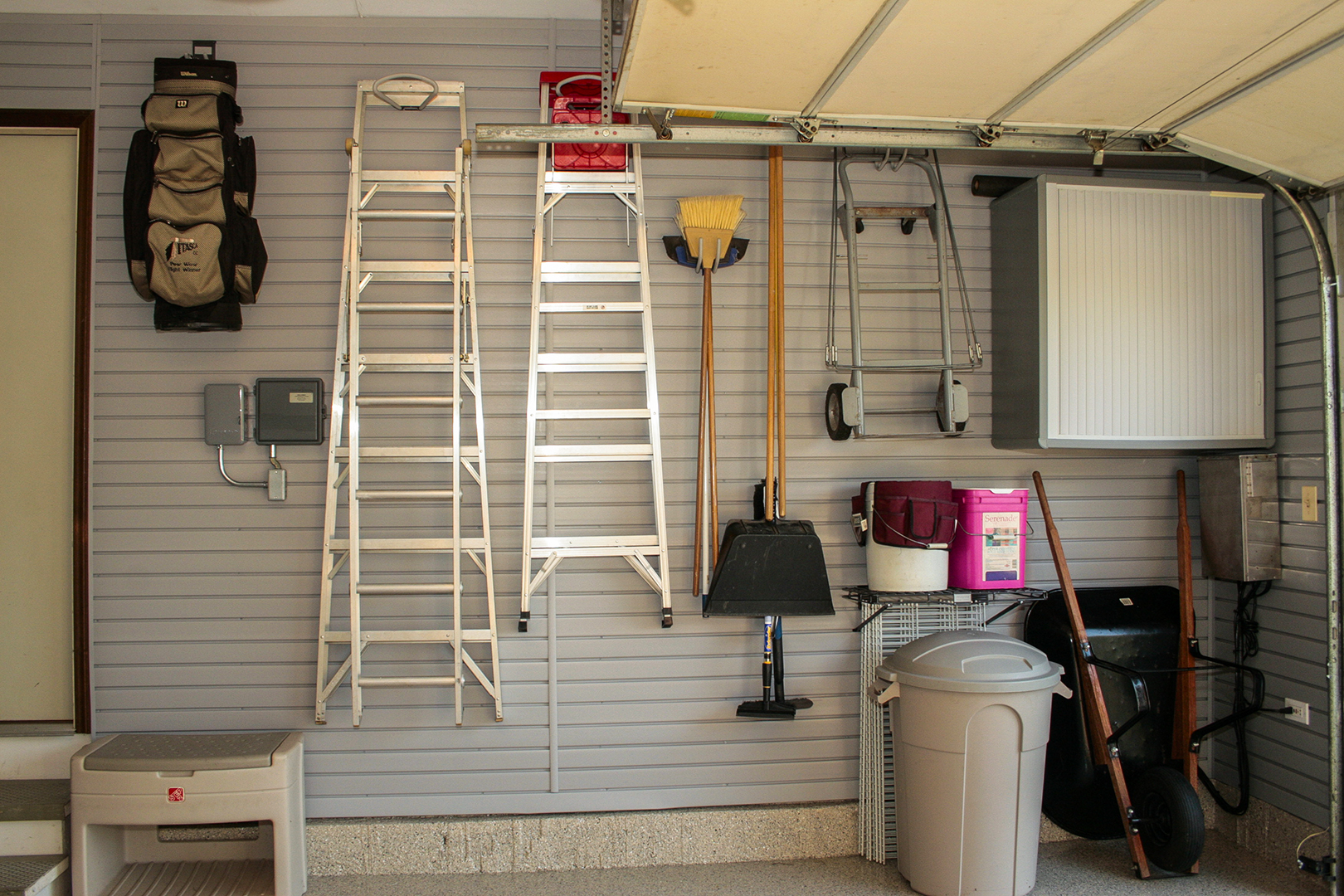 By Haily Wilson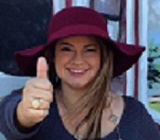 ---
Most of us crave organization, but some of us don't even know where to start. It's a daunting task and sometimes it's easier to close the garage, shut off the lights, and avoid looking at it. However, we all want to be able to leave our garage door open and not be afraid of someone seeing the mess. It also makes your life so much easier; With an organized garage, you can know where all your tools are! You can do that project you've been neglecting/have always wanted to do! You can even park your car in your garage!

That basketball that your son popped two months ago should be thrown out. It's not going to be fixed and honestly, its taking up space. Go through everything. Sell things on craigslist that you know you'll never use again. Throw out or recycle those items that can't be sold. Get rid of what you don't want. Drop off items at goodwill or salvation army.
At the same time, organize the things you do have (and want to keep) by type. Put all your tools together, put all the sports balls together, painting supplies, Christmas lights, workout equipment you haven't used since 2003, you get the idea. Get an understanding of what you have.
Getting storage tubs is a great way to keep your things organized and you can also know where your things are.
Clean your garage and get ready for the next phase. Get rid of those spider webs and dirt.

Flooring is one of the most important decisions you can make for your garage. Many people use Epoxy, but it does not last as long as our tiles; it peels and stains. If you already have epoxy and it still looks good do anything you can to protect your epoxy from peeling and staining. One great option is to get some parking mats to keep your tires from causing damage to the floor.
Decide what flooring option is best for you. Flexi-Tile is an easy Do-It-Yourself interlocking PVC Tile that is stain resistant, affordable, and has a 25 year manufacturer warranty. This flooring will transform the way your garage looks in a short amount of time. Below is a customer's photo of their garage after installing Flexi-Tile in Coin pattern.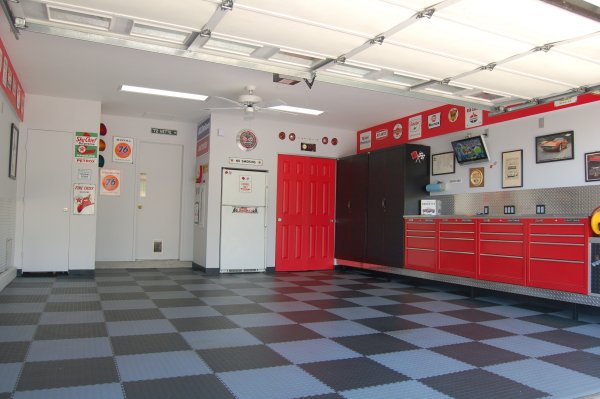 Once you've decided on your flooring, choose storage systems. We offer Hercke Stainless Steel Cabinets, Handiwall Slatwall systems, monkey bar storage, overhead storage, and more. Some people choose to do many of these options, while some stick to one option.
Herke Cabinets are easy to customize according to your vision for your garage. Just call us and explain what you're looking for and we can send you a design!! These cabinets can be mounted on the wall, or you can have wheels on the bottom so that you can move them easily if needed.
Now, I suggest using pinterest as a tool for your inspiration. We can help you achieve your goals, but if you want to get a vision for yourself, pinterest can often help with that. If there is something you want, but you don't see it on our website, please talk to us about it. Most likely, we can help you to figure out how to do what you're wanting to do!

Once you know what you're looking for, you can request samples, request a quote, or simply order from us. You can order online or over the phone.
In order to request a sample, there is a "request sample" button on the main product page. If you have trouble finding this, please give us a call and we can take your sample request over the phone. You may request more than one sample.
Also, pay attention to our sales. For example, over this month of September 2017 our sale is on Homestyle Slate. We also have a labor day sale running all month long.
We also offer large quantity discounts, please refer to the product you wish to purchase for these discounts.
Some products take a while to be shipped out. So it is important to plan accordingly. If you need the tiles within one or two weeks, please talk to us about it and we will see what we can do. However, you generally need to have a larger time window to allow your order to be made and shipped to you.
The best thing about ordering our products is free shipping.

Installing our products couldn't be easier. You won't have to hire anyone to do this for you. This is something you can do on your own, or a family member or friend could do for you if needed.
You won't need any kind of adhesives for our flooring products. Simply loose lay.
Watch this video below to see how easy it is to install Flexi-Tile. This was done here at our office.
Installing all of our products is super easy. Your garage can look Pinterest worthy for a low price and little work to do it.